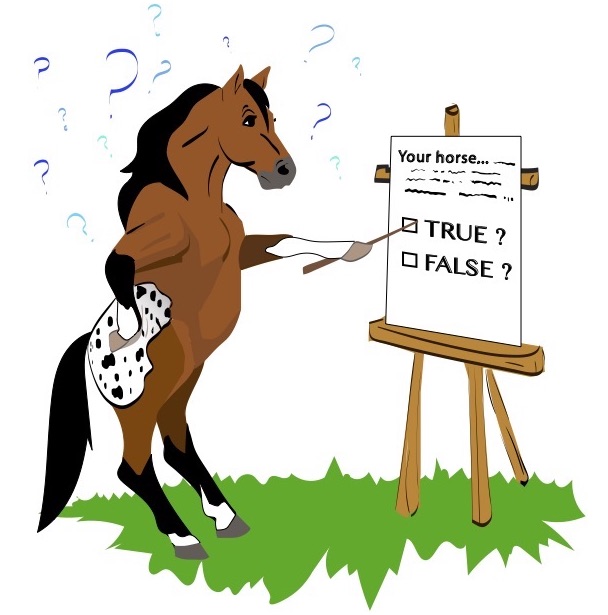 1. True or false: Riding without stirrups increases rider core strength.
T/F
2. True or false: Saddle fit is important to check before riding without stirrups.
T/F
3. Stretching before your ride…
A) allows your legs to wrap around your horse's belly
B) prevents rider soreness
C) prevents bouncing in the saddle
4. True or false: Balance doesn't affect how you ride.
T / F
HOW'D YOU DO? (Answers below.)
1. T is correct. Riding without stirrups engages your core and will help increase core strength.
2. F is correct. Saddle fit should be check whether you're riding with or without stirrups.
3. B is correct. Stretching before and after your ride will prevent soreness and future injuries.
4. F is correct. Balance is what keeps you in the saddle while you ride. Riding without stirrups will increase your balance and help you become a better rider.
Hey! Not already receiving H&R's fun and informative e-newsletter? Sign up right here.